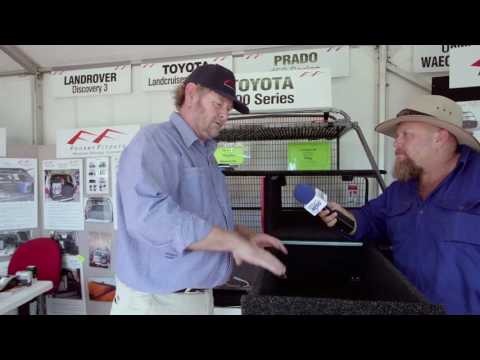 Fourby Fitouts demonstrate new touring units
Fourby Fitouts is a family owned business that specializes in making the highest quality 4X4 Systems and Vehicle Fit Out Solutions.
They have a passion for traveling, discovery and enjoying the outdoors, this passion is extended to anyone else who enjoys the same.  They want everyone to get the enjoyment out of the freedom and independence it brings.
Being a small and personable company Fourby Fitouts can help fellow travelers to take the "chore" out of their adventures, by creating a practical and quality product that is not over complicated however custom fit to most of the 4WD models.
Fourby Fitouts 4WD storage solution allows you to pack your items in a practical and easy accessible way.   They manufacture a high quality, locally made product ensuring that every effort is taken to provide the best solution.