Category: Caravan Dealership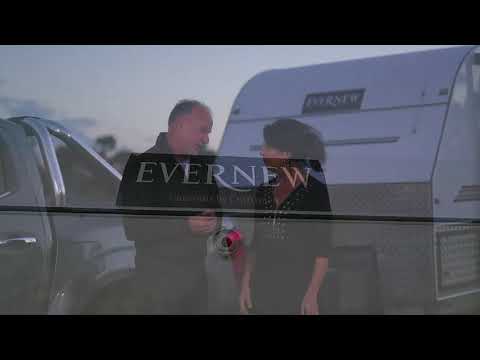 Something special from Evernew
Search What's Up Downunder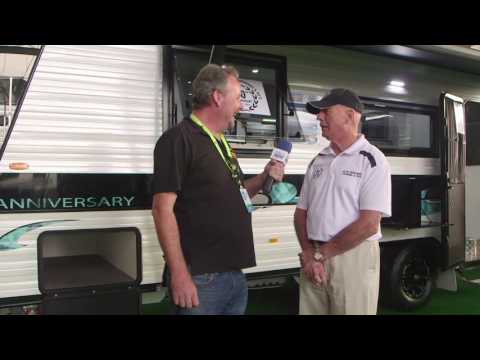 Alan Graham Caravans limited 40th anniversary edition van.
Alan Graham's Caravans is a new caravan and used caravan Dealer located 1 hour north of Sydney on the Central Coast. They stock the latest Concept, Jurgens and Newlands caravans.
If you're seriously talking about buying a new or used caravan then they're ready to listen. They've always been ready to listen to your needs and expectations and tell you how we can meet them with quality new or used caravans and camper trailers.
Since 1977, when Alan Graham's Caravan Centre began, the company has maintained a policy of customer service second to none, and has over the years built up an enviable reputation for quality products and professional, reliable after-sales service. With 40 years experience selling and servicing all makes and models of caravans, you can be sure of not only finding what you want at Alan Graham's, but also of receiving the support and back-up after your purchase. It still has that family ethos of caring about both staff and customers.
They are located in North Gosford approximately 1 hour North of Sydney and 1 Hour south of Newcastle at 514 Pacific Hwy, North Gosford. Call in to see their new caravan & used caravan display today!!
Search What's Up Downunder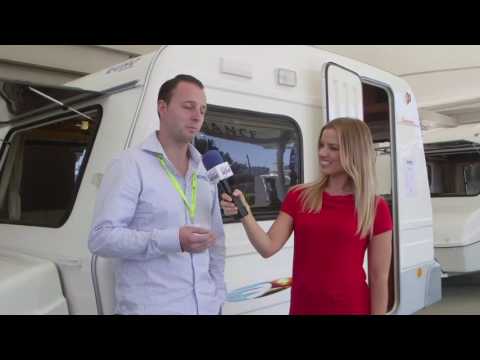 Euro Caravans impress with their compact vans
Euro Caravans are extremely lightweight and are towable by virtually every car on the road. The lightweight materials and compact design make this caravan ideal for even the longest journeys.
The practical European fabrics are made in contrasting Macaroon and Latte designs, enabling an instant conversion of the interior seating colours based on your preference.
Fully complying with all Australia fire regulations, the mattress foam provides an ideal place for a good nights sleep or somewhere to relax during the day.
Enjoy all the luxuries of the best quality fittings and appliances available. This compact caravan is small to save you money, but travels with the best in comfort and reliability.
3-way Dometic fridge, grill and sink are fitted as standard in all caravans. These appliances come with service books and full manufacturer warranties.
Search What's Up Downunder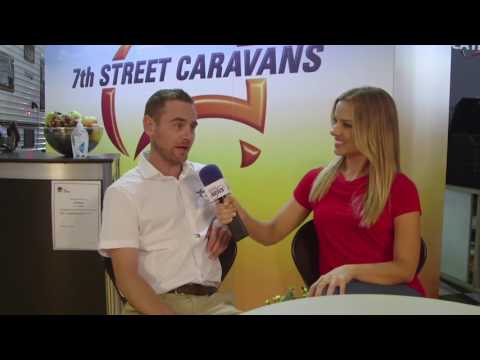 New Design Layouts at 7th Street Caravans
Established in 1986, 7th Street Caravans has a solid focus on delivering quality products and reliable after sales service to the caravanning community both here in the Hunter and around the country. Proudly locally owned and operated, and backed by over 30 years of dedication to the caravan industry. They take a "down to earth" approach to find the right van for both your needs and your budget.
Their team has a passion for the great outdoors and has a huge wealth of experience in caravanning equipment and adventures, so you'll always "get away in style".
They are located at 52 Seventh Street, Boolaroo in the Hunter Region of NSW. You'll find them south west of Newcastle at the northern end of Lake Macquarie just 10 minutes from the F3 adjacent to the Speers Point roundabout directly opposite Saddingtons Building Supplies.
In addition to a huge selection of new and used vans and pop tops, they carry an extensive range of accessories complimented by a fully equipped workshop.
Search What's Up Downunder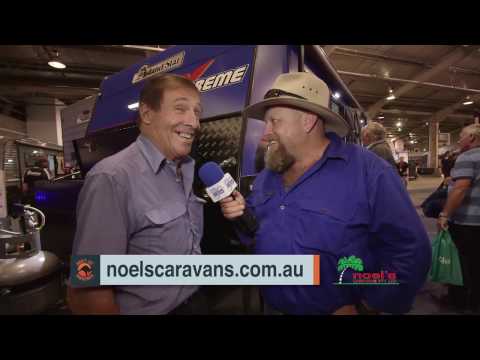 Island Star Noels Caravans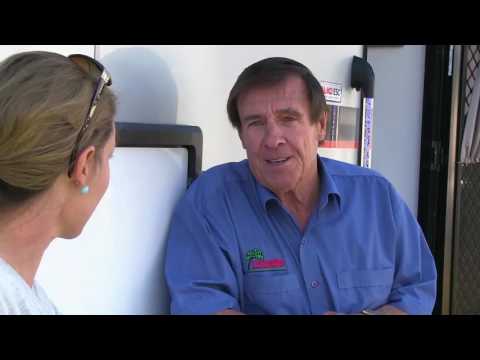 WUDU S7E23: Noel's Caravans on their new off-roader and being a part of an Association
Noel's Caravans began in 1974 and have celebrated over 4 Decades of service to our nation.
The Island Star brand name was born in 1983 and is a much respected product on Australian roads and is loved by many happy customers. After Sales Service, is completed on the same premises with a modern workshop, with extra service centres all over Australia. Noel's Island Star Caravans, known as the Innovators in the caravanning industry, offer for sale a luxurious collection of connoisseur caravans. Noel's retail site is even bigger than before, more room, even more vans. Go and see their HUGE selection of New and Pre-Owned units today.
Search What's Up Downunder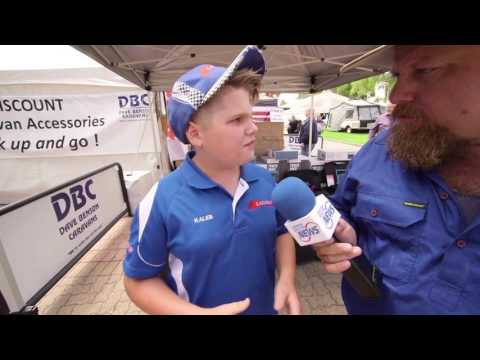 Meet Kaleb from David Benson Caravans
At Dave Benson Caravans they know that when you start looking for a Recreational Vehicle; it can become a very confusing and overwhelming task. They are aware of the headaches and confusion, and are with you every step of the way, providing you with all our product knowledge, personal opinions, and solutions.
Their goals are to make purchasing a new or used Recreational Vehicle as trouble and stress free as possible.
They achieve this by:
– Staff co-operating as a loyal and caring team
– Giving service to the highest level
– Caring for their customers and what they need in a Recreational Vehicle
– They are with you 100% from start to finish
– Their staff literally have hundreds of years of combined industry experience and are more than willing to share this experience to ensure that your Recreational Vehicle meets your requirements.
Search What's Up Downunder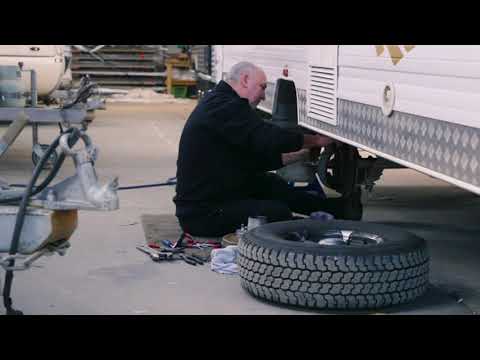 Canterbury Caravans New Location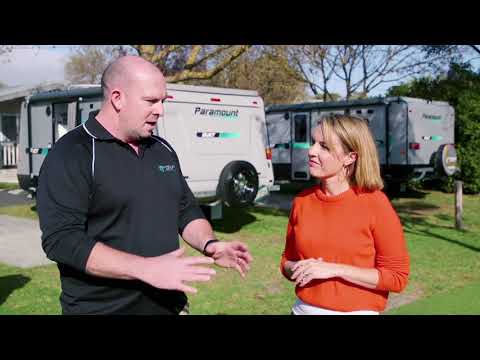 WUDU S9E10 Canterbury Caravans
At Canterbury Caravans, we believe that there's nothing better than hitting the road and creating those memories. We're dedicated to helping Australians find their next footprint in the sand.
Located in Melbourne, at World of Caravans, we're third generation in the caravan business and have 42 years industry experience.
People come from all over Australia just to buy our caravans. Whether you're a young family, retirees or looking at investing in your first caravan, we welcome you to come and browse our gorgeous, spacious and modern caravans. We boast a large range of caravans, whether custom built, designed for light weight towing or second-hand. We are also the only dealer in Australia that offers all three highly reputable and ever-popular Paramount, Golden Eagle and Baileys caravans.
Beyond caravans we have an onsite accessory store, sell parts, offer finance, servicing, smash repairs and insurance.
We stand by our brands and provide continued service and support well beyond your purchase decision. It's one of the reasons people come back to us and why we've been around for so long.
Search What's Up Downunder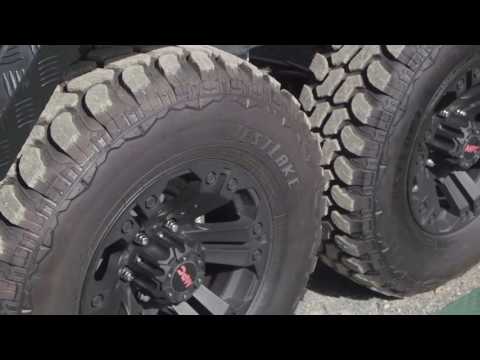 Yarrawonga Caravans on the Red Centre 'Tanami' at the 2016 Border Caravan Show
Dean and Courtney Goudie know caravans inside and out.
Both of them have been caravanning since they were kids. Dean left school at the age of 15 to take up a job in repairing accident damaged cars and caravans. He won apprentice of the year 2 out of the 3 years he was at trade school.
Dean and Courtney started their own repair shop in Yarrawonga in 2004 at the age of 21. The vision was clear to deliver good quality repairs with customer service that was second to none.
After many years in the industry Dean and Courtney decided to open Yarrawonga Caravans and sell high quality caravans at a price that people could afford. They have now opened Albury Caravans on Wagga Rd, Lavington.
In January 2014 their dream became a reality, Dean works with 2 caravan builders having input into the design, structure and finish of every caravan.
The builders Yarrawonga Caravans use are La Vista Caravans for all of the "on road" caravans and Masterpiece Caravans for the "off road" caravans. Both builders build to their own very high standards with Dean's watchful eye going over the vans every step of the way as Dean visits the factories every week.
Dean and Courtney have such a great knowledge when it comes to caravanning around this great country of ours because it has been their life for so many years and now they take their 3 kids away in their caravan any chance they get so their kids can enjoy all Australia has to offer.
Search What's Up Downunder