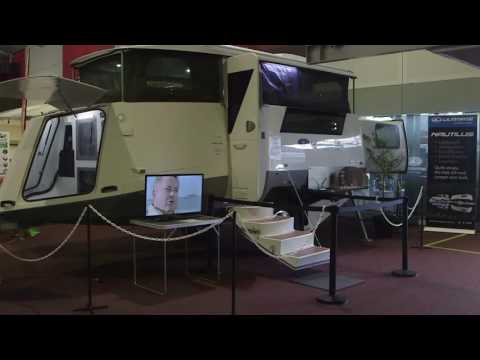 Ally gets a closer look at the Nautilus from Ultimate Campers
An off-road camper trailer from Ultimate Campers represents the very best in engineering, sleek contemporary styling, comfort, innovation and of course, superior off road performance.
Australian-designed, light weight combined with an Ultimate's signature aerodynamic contours allows for a more fuel-efficient and environmentally-friendly off-road adventure. And let's face it, adventure and exploration is what owning an Ultimate is all about, whether that's an XTRK, XTERRAN, XPLOR or XPLOR GT.
Legendary off-road performance means that an Ultimate is only restricted to where you want to go and what you want to experience by your 4WD's capability, whether you are heading through Cape York, across the Simpson Desert or following the Canning Stock Route.