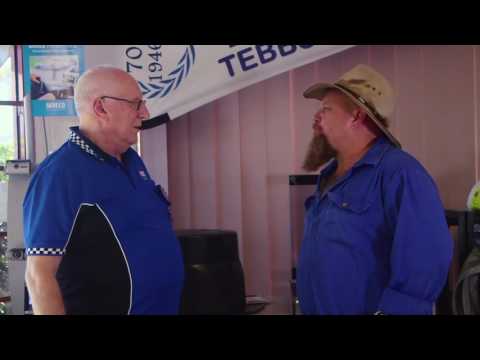 WUDU S7E20: Tebbs Canvas on their time in the caravan industry
Established in 1946 and located in Dandenong, Victoria, Tebb's products are manufactured with the quality that only Tebbs can provide.
Tebbs products are available through Distributors and select Caravan Yards throughout Victoria, with representatives in New South Wales, Tasmania, Southern Queensland and South Australia.
Tebb's Canvas Products manufacture awning walls and annexes to order…
With your choice of horizontal striped canvas (2 colours), vertical striped canvas (17 colours), grey with burgundy, black, charcoal or navy highlights, and shadecloth (5 colors [to suit rollout awnings]).
Tebb's awning walls and annexes features and options are numerous…
Multiple windows and doors, support rafters and upright poles, detachable verandahs that can alternate from front to rear, divisional walls, detachable mesh doors, non-slip flooring, 'velcroed' window protectors, water wall weights, long wall wedge inserts, rear cubby/hutch enclosures
…….just to name a few.