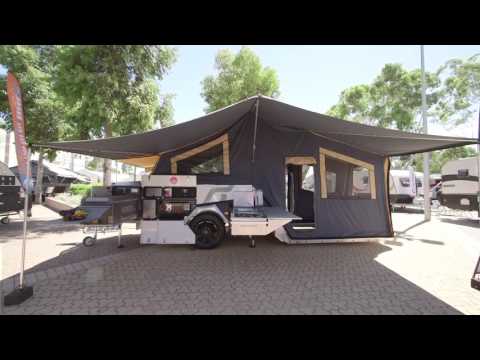 Complete Campsite
In recent years, Complete Campsite have expanded their range to include two new lines – the Hard Floor and Hybrid syle trailer. Both products have been exceptionally well received, and are proving to be a very popular addition to the Complete Campsite family.
Complete Campsite now offer the Fraser XTE Hard Floor, and Exodus 9, 11, 14 and 16. They are designed and built to the same high standards that have driven their success in the past. And they have no intention of stopping there.
Complete Campsite always have off-road camper trailer projects on the drawing board to further complement their range, and are invested in coming up with new ways to make your camping experience the best it can be.
As always, they're going further, so you can go further.
Complete Campsite make absolutely no compromises in build quality, ergonomic design and luxury fittings. Both inside and out, you'll find their campers display an obsessive attention to detail. You'll find the same if you get underneath one!