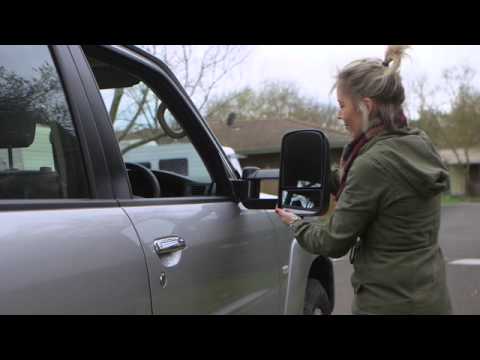 Clearview TVC
Welcome
At Clearview Towing Mirrors – Our vision – is your safety.
Clearview towing Mirrors are officially 5 years old this year and the development of their mirrors started 4 years prior to that.  Clearview Towing Mirrors are Australia's first full replacement towing mirror and are designed for towing caravans, boats, horse floats and large trailers.  They are a larger set of side mirrors on a sturdy extension slide which can be extended out for towing and pushed back in when not required.  Electrically operated, they bolt onto your car in exactly the same position as your existing mirrors. They have been built and designed to handle every condition our outback can offer.  They have over 32 vehicle models that can be fit.
Clearview Towing Mirrors are a full replacement-towing mirror.  Much larger that the standard, their mirrors have a wider outward reach of approx. 100mm and a total surface area much bigger than standard models.
Built to last as long as your vehicle and sometimes even longer – these mirrors are all injection moulded and built from die cast aluminium then finished on a CNC Milling machine and finally powder coated, ensuring a high level of finish.