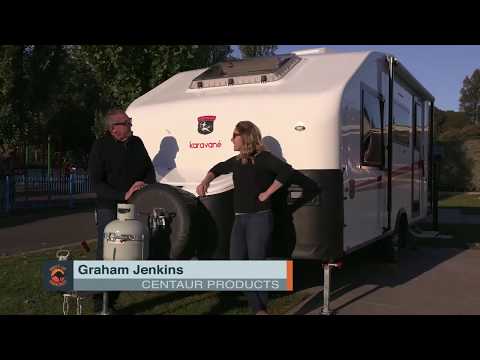 WUDU S08E10: Centaur Karavané
Centaur Products Australia provides innovative composite products with the support of local manufacturer, Bellmont Nominees.
Centaur Products Australia is a company dedicated to producing world class products for Australians to meet their leisure and transport needs.
They started with the Victorian Police Prisoner Capsule (known as the Police POD) and now supply the Western Australian police force as well.
They launched our exciting Sportsvan Body in 2011 to the delight of the sports/leisure market.
Now, they manufacture Caravans!
The Karakampa Series II Caravan is a brilliant lightweight model, perfect for the couple who want to get away from it all, but who also want to take life's little luxuries with them.