Lilydale - Yarra Valley,
Victoria
Address: Address: 105 Warburton Highway, Lilydale VIC 3140 Phone: (03) 9735 4577 E Mail: enquiries@lilydalepinehill.com.au
Escape, Stay and Explore Victoria's famous Yarra Valley and the wonderous Dandenong Ranges.
Offering a range of modern & affordable accommodation in Lilydale, Victoria. Whether you need a cabin or a site for your RV's, Caravan, Large Rig, Campervan or Tent, we have a site to suit… We are a destination for families, couples or nomads and with a whole range of places to suit individual interests and activities right on our doorstep. Be central to all the regions attractions with the choice of self-drive or guided tours, public transport, cycling, canoeing, or walking. Enjoy picnics, wineries, mountains, waterways the list is endless. Location is the key. We provide a rural environment, great facilities and staff who are waiting to assist you from your time of arrival to time of departure. We are sure your stay will be a highlight of your travels.
Camp Sites are Pet Friendly.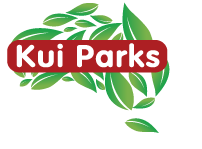 We are proudly part of Kui Parks
Kui Parks Loyalty Members receive a 10% discount on all accommodation up to a maximum of $30 per stay.
Get in touch with our office to know more!